Virtual Reality Solution Firms
Elite network comprising the top 5% of IT service providers
Project-based and tailor-made matching within five days
Dedicated key account manager throughout your project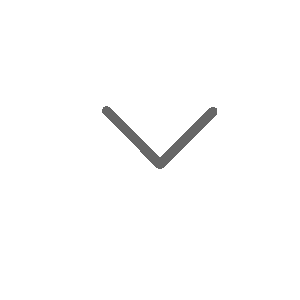 Let's talk - we'll reach out to
you today.
100% free - Fee is charged to tech companies willing to collaborate with you.
Gain access to an elite network of VR/AR/MR solution companies
Our network comprises the top 5% of VR/AR/MR solution companies. Reach out to hire the best virtual reality solution firms, augmented reality solution companies and mixed reality solution providers.
Our tech teams set up simulated experiences for your customers or employees that let them interact with your business in an innovative, virtual way to create a digital layer besides the 'real world'.
Augmented Reality Companies
Our tech teams use technology to create interactive experiences that enrich the real world with computer-generated information for your business.
Out tech teams merge the real world with a virtual one to create novel environments where physical and digital objects interact in real time.
Enrich reality to make the best out of your business
Our network of elite tech teams in the fields of Virtual, Augmented and Mixed Reality spans a variety of different use cases. Here are some that show how they can aid your business.
Lever VR, AR or MR to help your employees get used to risky business processes in a safe environment. For example, clean room workflows that lead to high costs when employees make mistakes can be trained safely with Virtual Reality solutions.
Use virtual shopping experiences that enrich the physical one, for example by displaying digital product descriptions when customers make purchases, to reduce marketing costs or product returns.
Visualize complex data with the aid of Augmented Reality to allow your employees or customers the easiest possible way to extract valuable information out of big data sets.
Deploy Augmented Reality solutions in logistics processes, e.g. in warehouse picking operations, to skyrocket your employees' efficiency and accuracy.
Make use of computer-generated directions of what the problem is and how to proceed in order to maintain or repair the fixed item more efficiently.
Use Augmented Reality in public stress situations such as emergencies, to resolve the issue as effective as possible with the help of digital guidance.
You no more have to search for hours on search engines or manually screen
your network for shortlisting the right service providers for your IT projects.
FiveTeams makes high quality IT services procurement easy and fast.
Within five days, you get introduced to up to three providers that exactly fit to the needs of your IT project to dramatically decrease your time to market. Furthermore, because of our holistic market evaluation, the rates remain reasonable so that you save big on time and money.
We comprise a large network of screened top 5% elite IT service providers on our platform. Since we only match you with pre-screened providers and not freelancers, you eliminate the risk of hiring the wrong person while guaranteeing extraordinary quality.
We understand that you deserve the best and that's why we commit - completely free of charge for you - to a premium service. Therefore, we provide you with a dedicated Key Account Manager throughout your project to assure transparency and communication with your provider.
You are in need of external IT know-how to execute your IT Projects?
Empowered by AI, FiveTeams matches you with the best IT service providers - easy and fast.
Top service providers work with us on a commission basis in case of a successful match.
Get in touch with us via
phone or mail and let us
know about the specifics
of your desired IT project
or the IT challenges you
face.
Start collaborating and
let the chosen service
provider execute your
project. We assist the
process via a dedicated
key account manager.
Compare the project
proposals of the best
fitting providers and
finally choose the
provider you feel the
most comfortable with.
Empowered by AI,
we find the three best-
fitting IT service providers based on industry and
project expertise within
five days and introduce
them to you.
We rigorously screen IT service providers before we add them to our platform.
Exhaustive online check concerning experience, references, quality standards, ratings, size, certificates and potential awards.
Call/ in-person meeting to personally check the experience and expertise as well as to ask for a list of 3 references/ links to former projects.
Personal check of 3 references/ links by a qualified member of our team to assess the outcomes and quality of
former projects.
Continuous
Quality Control
We continuously
obtain feedback from clients that have been matched via us and incorporate it in a quality score.